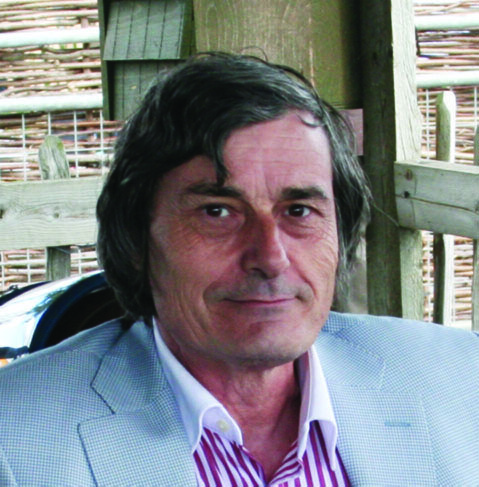 The Author was born in London four years after the death of Ettore Bugatti. Son of a career soldier, Herbert Joseph Anthony Barton MID. who started his army life as a bombardier in the Royal Horse Artillery in India in the early 1930s (after a brief spell as a "Mountie" in Canada!). Sadly "Tony Barton" was totally non-mechanical and could not change a lightbulb. Notwithstanding this unpromising start the Author showed interest in things mechanical and started work in a FORD dealership later changing allegiance to FIAT. In the early 1970s he started with a school friend a small garage in a lockup in Sutton, Surrey. Although this was an amusing experience it did not provide the challenge that he required (nor the cash) and it was not until he bought from the Exchange and Mart a Morgan 4+4 for total restoration that he found his true calling. This led to a life long friendship with Peter Morgan one of the nicest people he has ever met the Morgan was closely followed by a Facel Vega Facellia which taught him how NOT to design an engine. Following several visits to Paris to the Ets Duchene to buy parts for his Facellia the owner offered to sell him the entire stock. This included, as well as 150 tons of parts, the tooling and the works drawings. These drawings gave him a lifelong love of drawings, and a very complete working knowledge of French working drawings. He was somewhat disappointed when he first saw the Bugatti drawings. Facel did at least one thing right. With the extraordinarily generous help of his Brother in law David Coates he was able to buy this treasure and 8 large articulated lorries carried it all to a rented farm in Surrey.
Sales and the necessary manufacture of parts which were despatched worldwide allowed the Author some free time to buy and restore Facels. Bugattis had always been his first but unobtainable love and he was determined to one day own a Type 37. By 1984 he had achieved this aim although he had had to build the car himself.
Original parts were found from his contacts worldwide (a new factory steering box coming from Dudley Gahagen) and the car had original front and rear axles and engine thus fulfilling the 3 out of 5 rule then considered necessary for registration of a built up car. The late great Alan Wragg provided a new chassis (coincidentally number 037) and after completion the car gave wonderful motoring in London almost daily including the trips to and from his garage each day. One of the people who helped with parts was an elderly ex-Luftwaffe mechanic who had served on the Russian front, Rudi Derx. He had gone to America after the war and worked for Chrysler for 40 years. Eventually Rudi sold the Author his entire collection of four cars and parts. Mostly wartime and postwar models including Type 73 and 73C these cars arrived at the Authors garage and not unusually he contacted immediately the Bugatti Owners Club for help with drawings and parts. Then the trouble started. I should not have bought the Type 73C "it is not a proper Bugatti" was the response from the senior Bugatti experts. There proved to be almost no information available at all for these cars and the Club members were firmly rooted in the 1920s, even the Type 57s seemed to be accepted under sufferance. The only person who shared his passion with prototypes was another wonderful chap Uwe Hucke who had examples of several, including Types 68 and 73C. His restoration of prototypes of many marques was and remains legendary. During his time the Author has worked on, built or restored over 30 Bugattis including Types 35B/37/40/43/44/49/50/51/57 and of course the prototypes. This general lack of accurate and useful information was lamentable and has led inexorably to the publication of this book. Sadly it could never be comprehensive as most of the people involved have passed on and their memories with them. It should have been written in 1963. If anyone has further verifiable information or corrections please do not hesitate to pass them on to the publishers so that any further edition can be corrected.